Description
AESUB Orange 3D Scanner Spray
3D scanner spray AESUB Orange is an aerosol product for creating a thin matte coating on the scanned object surface. It disappears after a while. Matting spray that helps optical scanning devices read the surface relief of shiny, transparent, glossy, dark and mirror surfaces of scanned objects.
A modern scanning spray that self-disappears over time.
Self-evaporating long-last spray after 12-24 hours.
Persistent.
No need for cleaning.
Homogeneous layer with minimum layer thickness.
Does not contain pigments and titanium dioxide (TiO2).
Designed and tested by scanning experts.
One can of spray is enough to create a coating on a surface of 4-6 m2.
AESUB Orange is a self-evaporating, long-last 3D scanning agent. Creates a uniform homogeneous coating on the surface of the object with a layer thickness of 2 – 6 microns. Specially designed for applications where longer matting of the scanned object is required. For example, digitizing objects of large size or with complex surface geometry. Does not leave marks on the surface of the scanned object and surrounding objects, eliminating the time-consuming cleaning of the measurement environment and objects after scanning. In this way, the spray solves the problem of the logistics of a matted object from the matting site to the scanning site.
3D scanner spray applications: Engineering, Automotive, Aerospace, Energy, Architecture, Sculpture, Digital Archiving, Reverse Engineering, Optical Metrology, Measurement Services, R&D, Process Monitoring, Inline Scanning, Surface Inspection.
Matting Spray workflow

Spray evenly onto the object to be measured from a distance of 15 – 20 cm.
Scan the object normally after the spray dries.
The applied layer of AESUB Orange will automatically evaporate after scanning after 12-24 hours. No more need for time-consuming matte surface cleaning.
Material compatibility
Spray compatibility with materials for specific applications cannot be guaranteed. Users are advised to check compatibility with specific materials prior to use.
Storage conditions
Store AESUB Orange in an upright position in a cool, dry place, avoiding direct sunlight.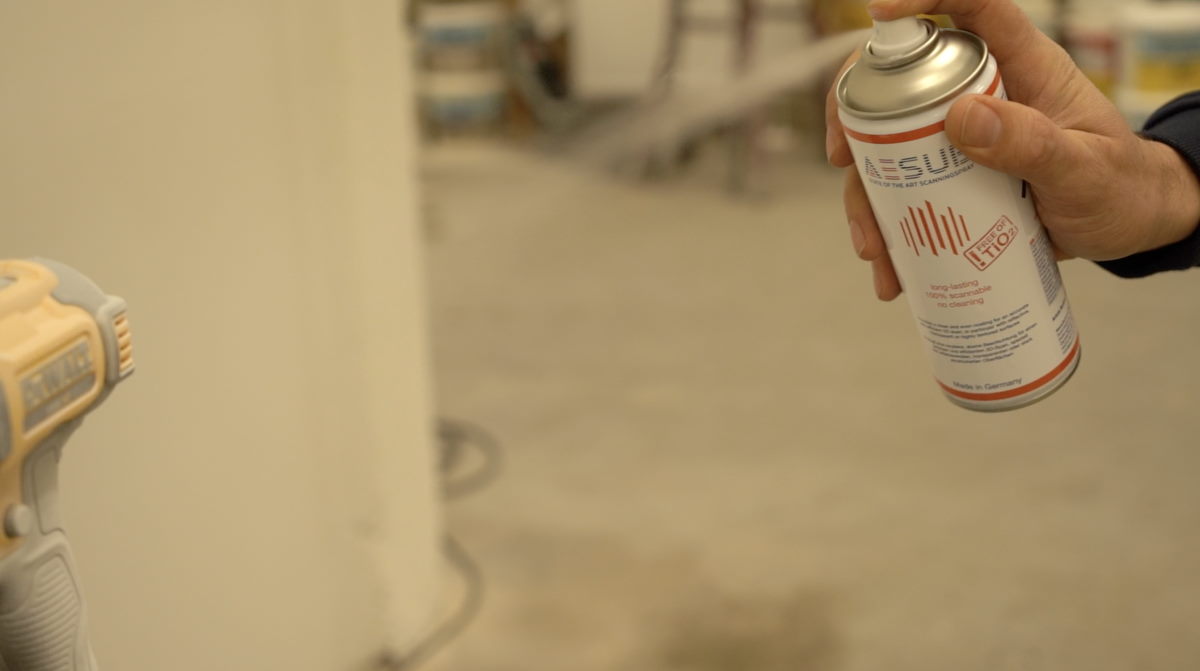 Buy 3D scanner spray in Ukraine