Cost: from 1000 UAH
Terms: from 2 days
Production capacity: 30 kg in 5 days
Our offer:
Professional equipment: Formlabs Fuse 1 3D printer.
Affordability: much cheaper than traditional industrial 3D SLS printers.
High quality printing: creates monolithic parts without supports.
Quality materials: 3D printing with Formlabs Powders.
Possible construction volume is up to 165 x 165 x 300 mm.
The possibility of serial production. We carry out reproduction of objects from 1 to 1000 pieces and more.
3D printing in Kiev and other cities of Ukraine. You can order the manufacture of products from anywhere in Ukraine.
Terms of order fulfillment from 2 business days.
High production capacity. 30 kg of finished products in 5 days. Separate arrangements for urgent and larger orders.
Individual consultation with a technical specialist upon your request.
Price for 3D printing SLS
The cost price of SLS 3D printing on the Formlabs Fuse 1 is significantly lower than analogues on the market, and will pleasantly surprise you. The price is calculated by the program based on the 3D model.
Our SLS printing capacities
18 kg of finished products in 5 days.
For urgent and more voluminous orders, a separate agreement is possible.
Examples of SLS Prints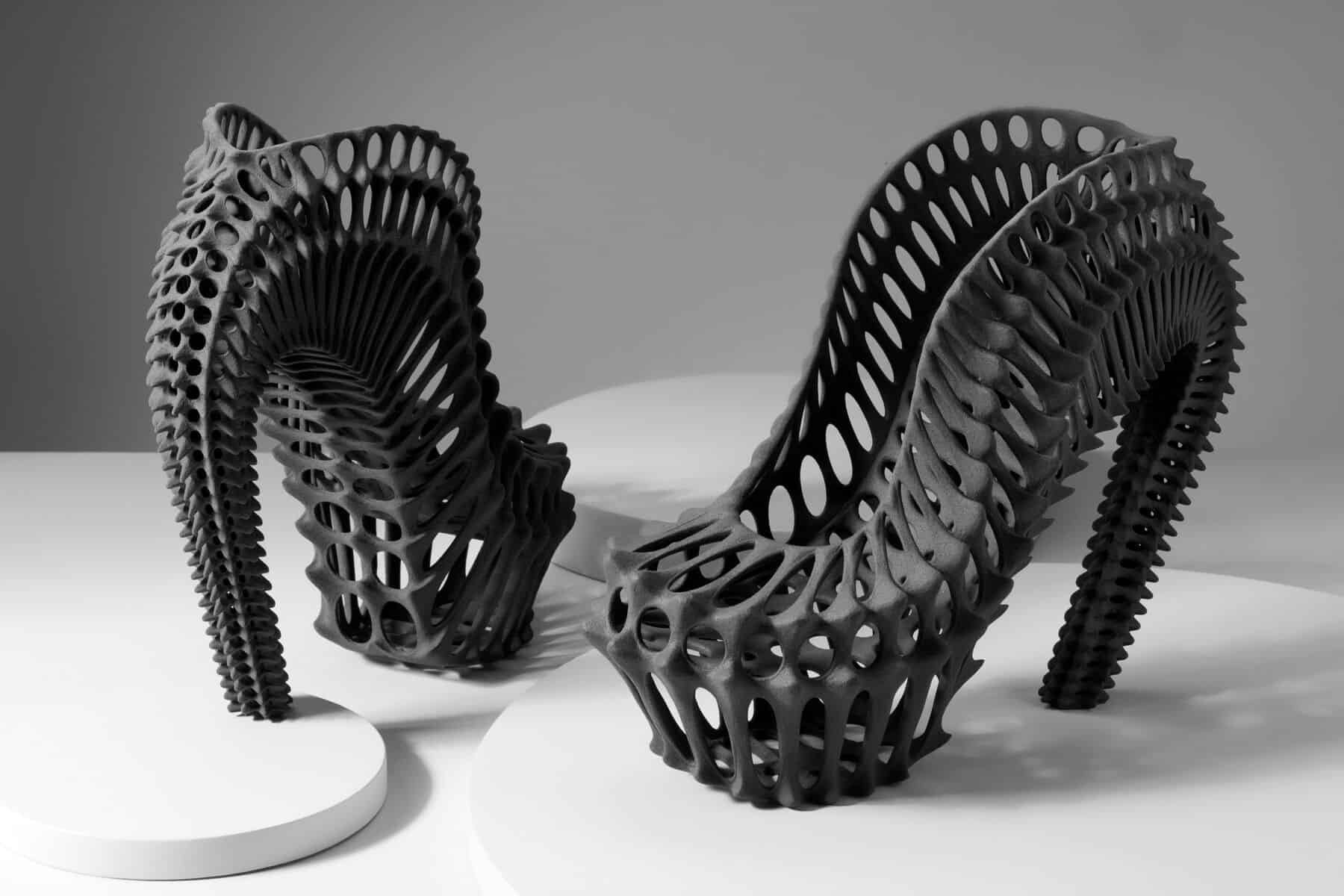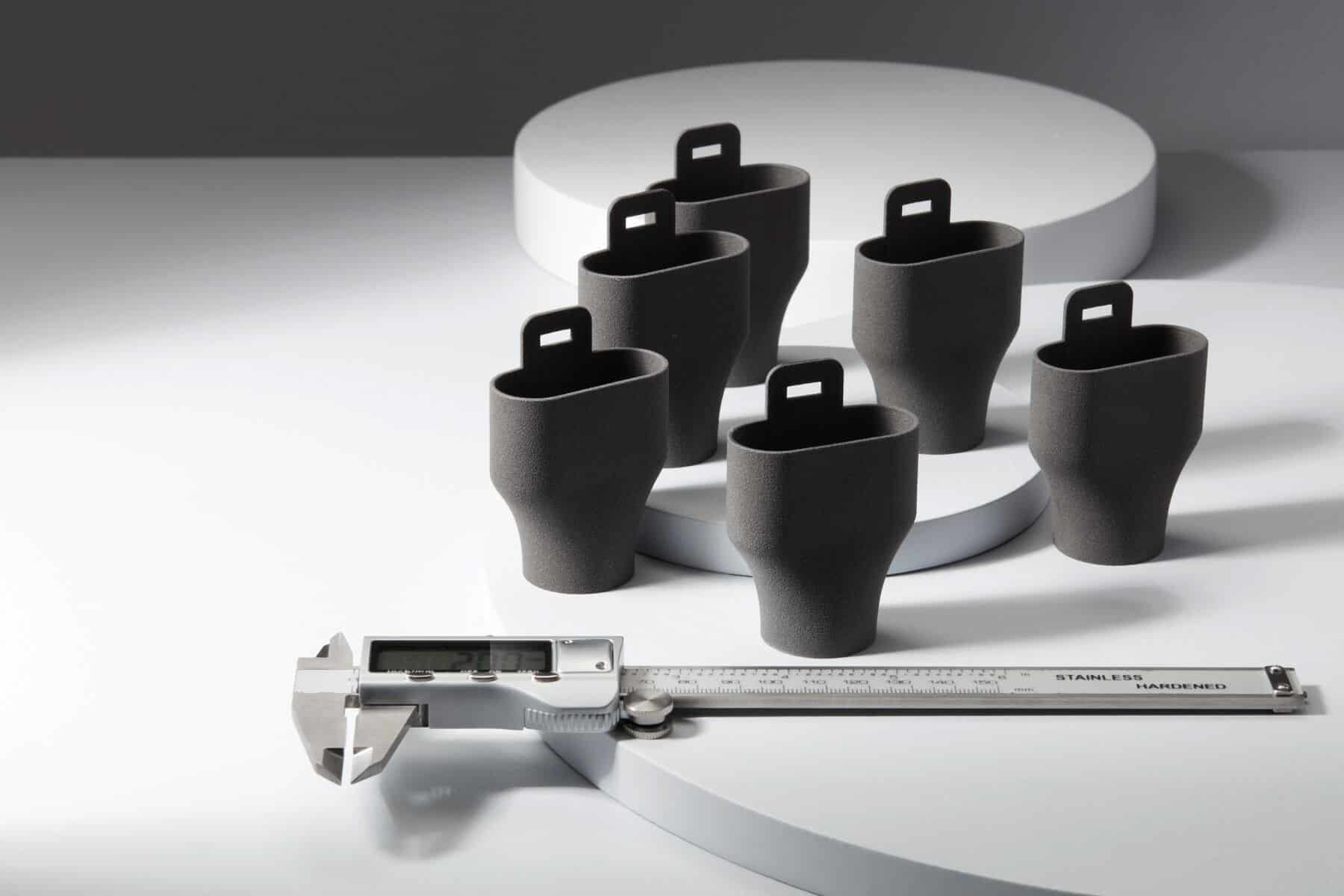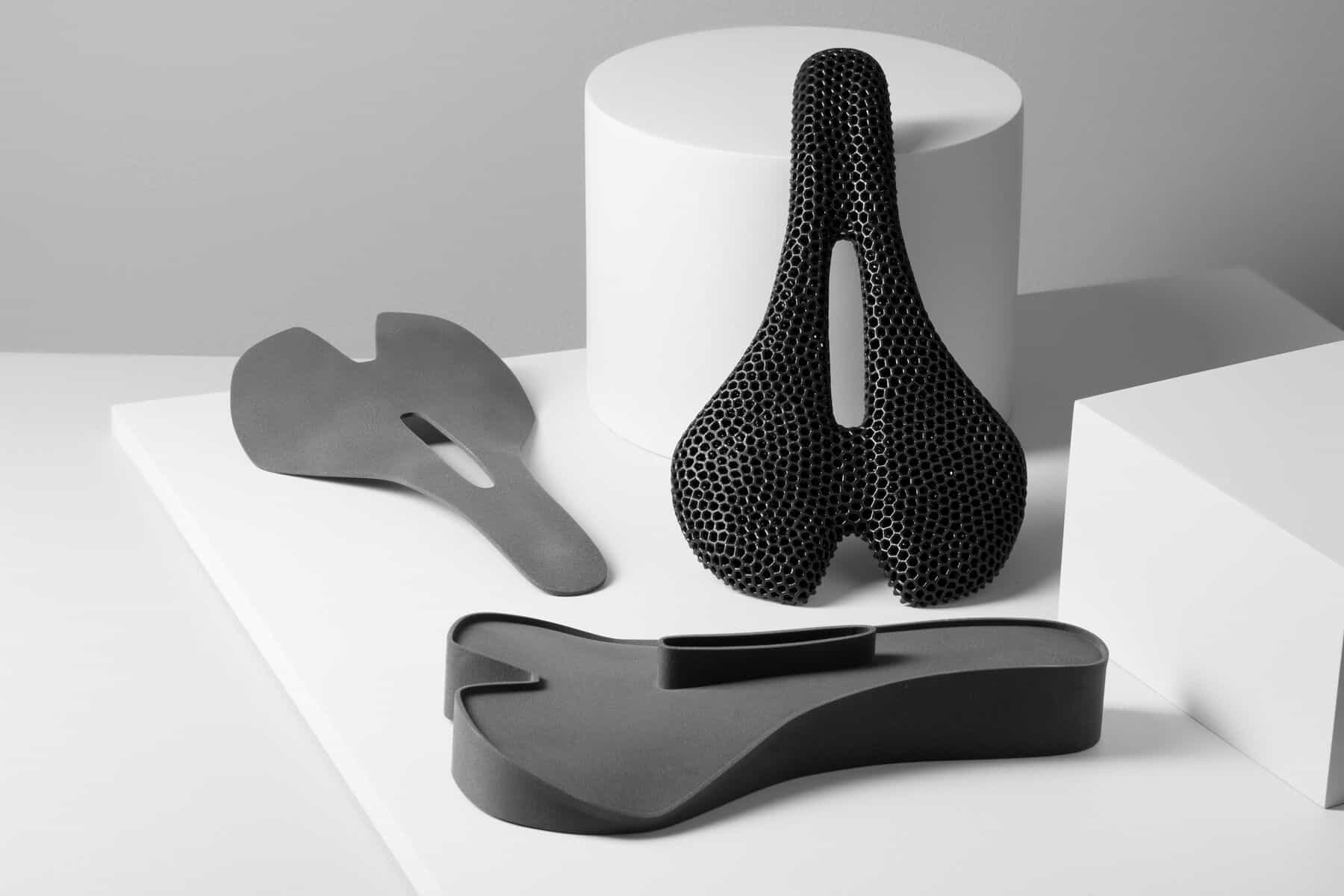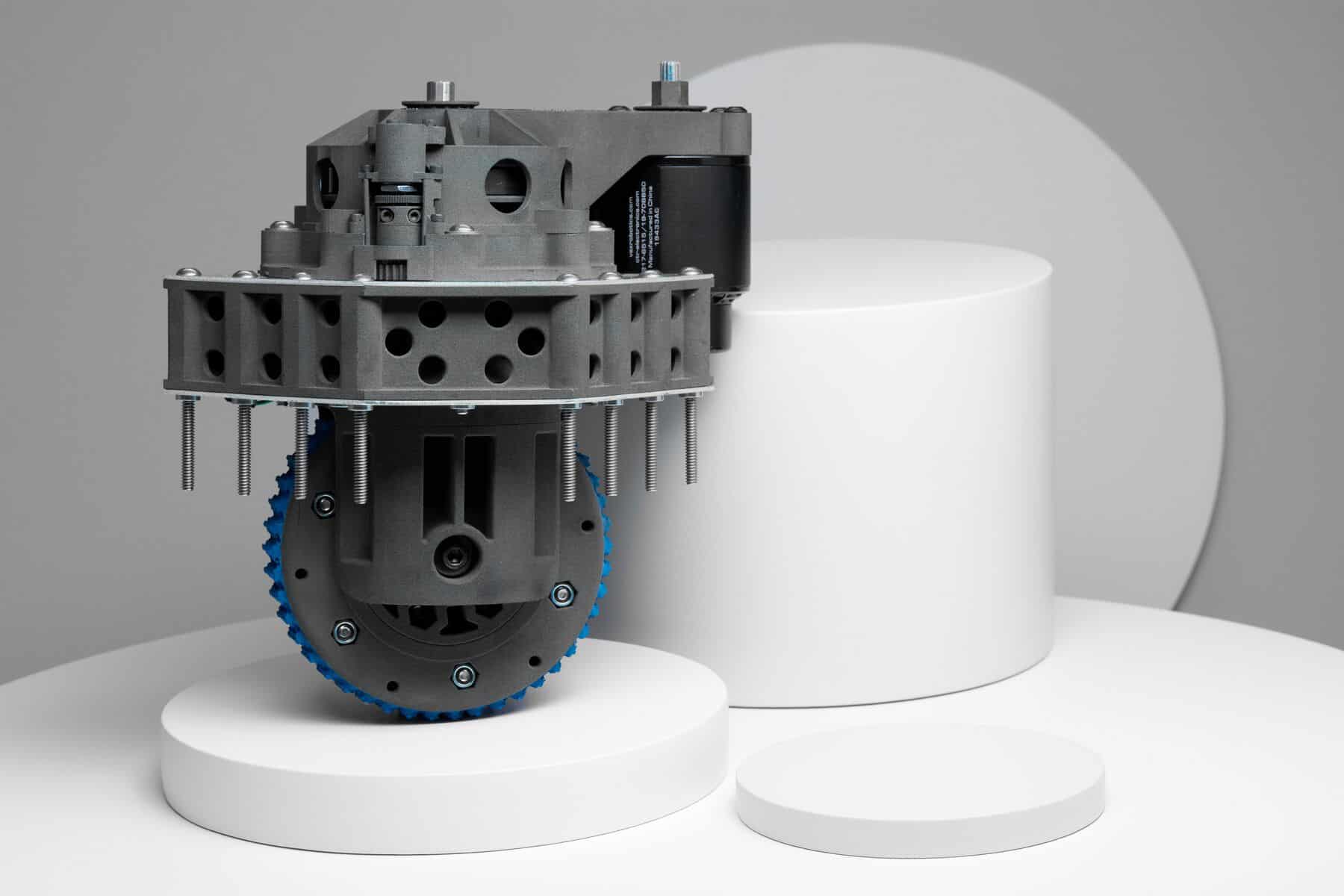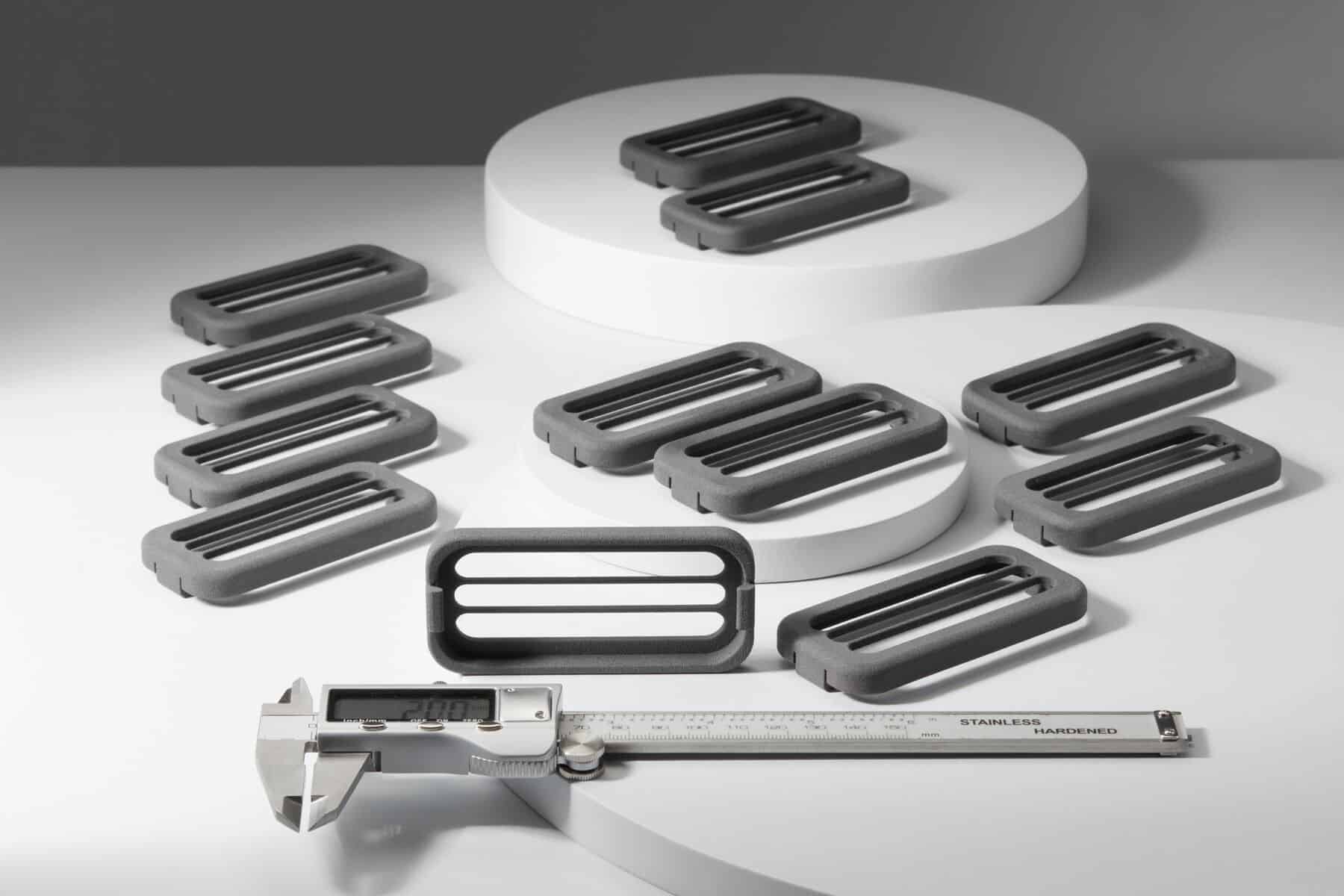 More examples
Our equipment
We print on a Formlabs Fuse 1+ 30W SLS 3D printer. Print volume: 165*165*300 mm.
3D printing SLS materials
Formlabs offers a constantly updated library of materials for SLS printing: Nylon 11, Nylon 11 CF, Nylon 12, Nylon 12 GF, TPU 90A are popular engineering materials with excellent mechanical properties.
Order SLS 3D printing
If you are interested in our offer and you want to order 3D printing or get advice, you can:
contact us at one of the phones listed in the "Contact Us" section;
send us a request to e-mail info@3ddevice.com.ua;
or use the Order Form:
Order service
SLS 3D printing
3D printing SLS uses a powerful laser to layer-by-layer sinter a finely dispersed polymer powder into a complex-shaped solid structure. In this case, the unbaked powder performs a supporting function. It surrounds the printed part during the 3D printing process, eliminating the need for special support structures. This is why SLS 3D printing is so convenient for creating strong and functional engineering parts of complex designs. Internal elements, undercuts, thin walls and negative structural elements are really within the reach of this technology.
Why choose SLS 3D Printing?
Products printed using SLS technology have excellent mechanical properties that are comparable in strength to products manufactured using traditional injection molding. They require little or no post-surface treatment. The part only needs to be removed from the mass of unsintered powder and cleaned from its residues. The surface of products made from SLS powder has a rough structure.
Due to the lack of support, parts for SLS 3D printing are easy to arrange in the volume of the construction field, which makes it possible to simultaneously produce many parts. This speeds up and reduces the cost of the process.
All of the above makes SLS 3D printing popular among engineers in functional prototyping, small and medium batch production instead of expensive injection molding. For the production of small batches of test pieces before mass production using traditional methods.
3D printing services
3DDevice offers the following 3D printing services:
Jewelry and dental high-precision 3D printing (SLA, LFS).
Fused deposition reproduction (3D printing FDM).
Manufacturing on industrial 3D printers.
3D printing with reinforced materials (titanium, carbon fiber, metallized plastic).
SLS 3D printing with durable, rigid or flexible powder materials.
3D modelling by drawings, photo, description or by sample.
3D design.
Restoration of damaged products.
Post-processing and painting of printed products.
Small batch production.
Layout Creation.
If you want to buy a 3D printer, 3D pen, 3D scanner or consumables – visit the 3DDevice store.
High-quality SLS 3D printing in Ukraine at an affordable price