Description
Large Form 3BL 3D printer with Wash L and Cure L
When you buy a large Formlabs Form 3BL photopolymer 3D printer, you expect to receive efficient equipment that will produce high-quality prints for your clinic. This offer will allow you to significantly increase the efficiency of your medical printing center by automating post-processing processes, and, at the same time, save money.
By purchasing this kit, you must not to think about the quality of processing large parts printed in the printer – Form Wash L and Form Cure L will take care of this. You just need to put the products into the equipment and press the button.
Why are Wash L and Cure L needed in SLA 3D printing?
The Formlabs Form 3BL medical 3D printer, with its build volume of ​​335 x 200 x 300 mm and printing accuracy up to 25 microns, is capable of producing high-quality prints from liquid polymers (resins) that can be sterilized and disinfected, and used in various medical applications. These prints have a smooth surface and minimal support structures. This prints need minimal post-processing, but it is necessary to wash and cure them. They need to wash off excess uncured photopolymer and carry out residual polymerization of parts until they achieve optimal physical properties. The Form Wash L and Form Cure L are the best for these tasks. They are specially designed for large models printed in Form 3BL or a series of small parts from smaller 3D printers (Form 3+ or Form 3B).
Automation in 3D printing SLA
The Biocompatible Form 3BL Large 3D Printer is supported by an ecosystem of automated wash and cure products. They are specially designed to fully accommodate large printed models or a series of small models on the Form 3+ platform. The whole process of washing and curing takes place without human control. The equipment accurately determines time and temperature required for high-quality post-processing of each specific print. In addition, there is a quality control of the solvent. You will receive a message on the device monitor when the isopropyl alcohol needs to be replaced.
SLA 3D printing on a large 3D printer
3D Printing: fast and accurate 3D printing with the Form 3BL Large Format 3D Printer.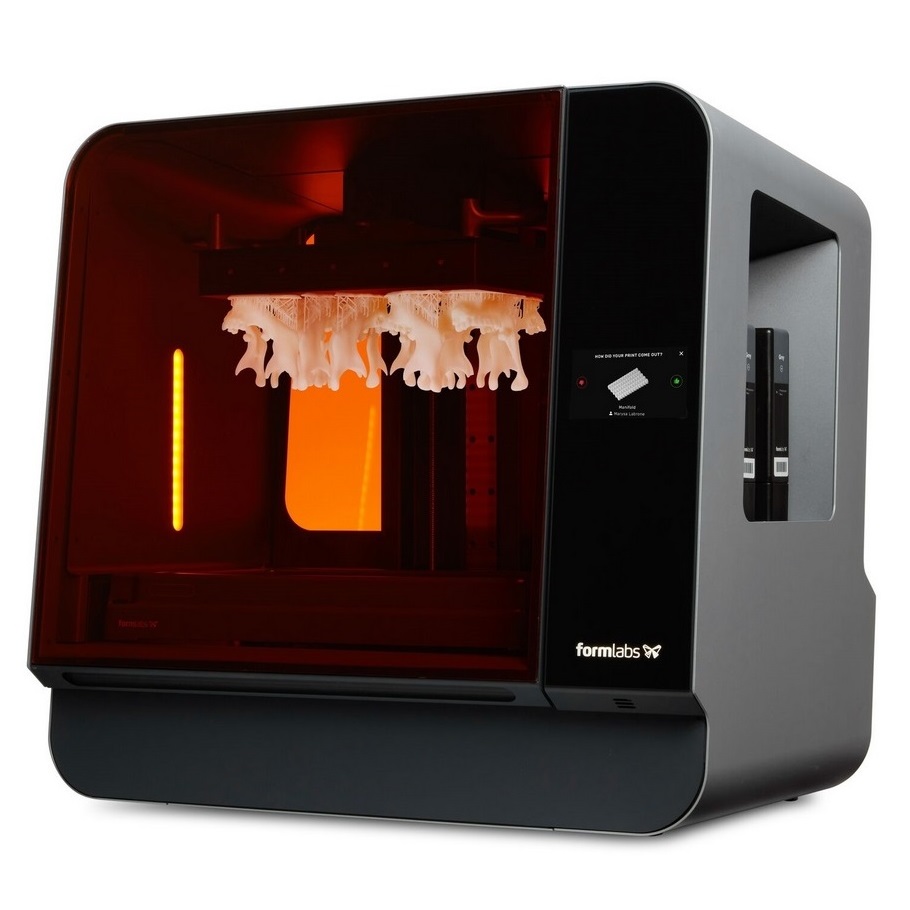 Washing: large format printed parts are placed in Form Wash L directly on the build platform from the printer.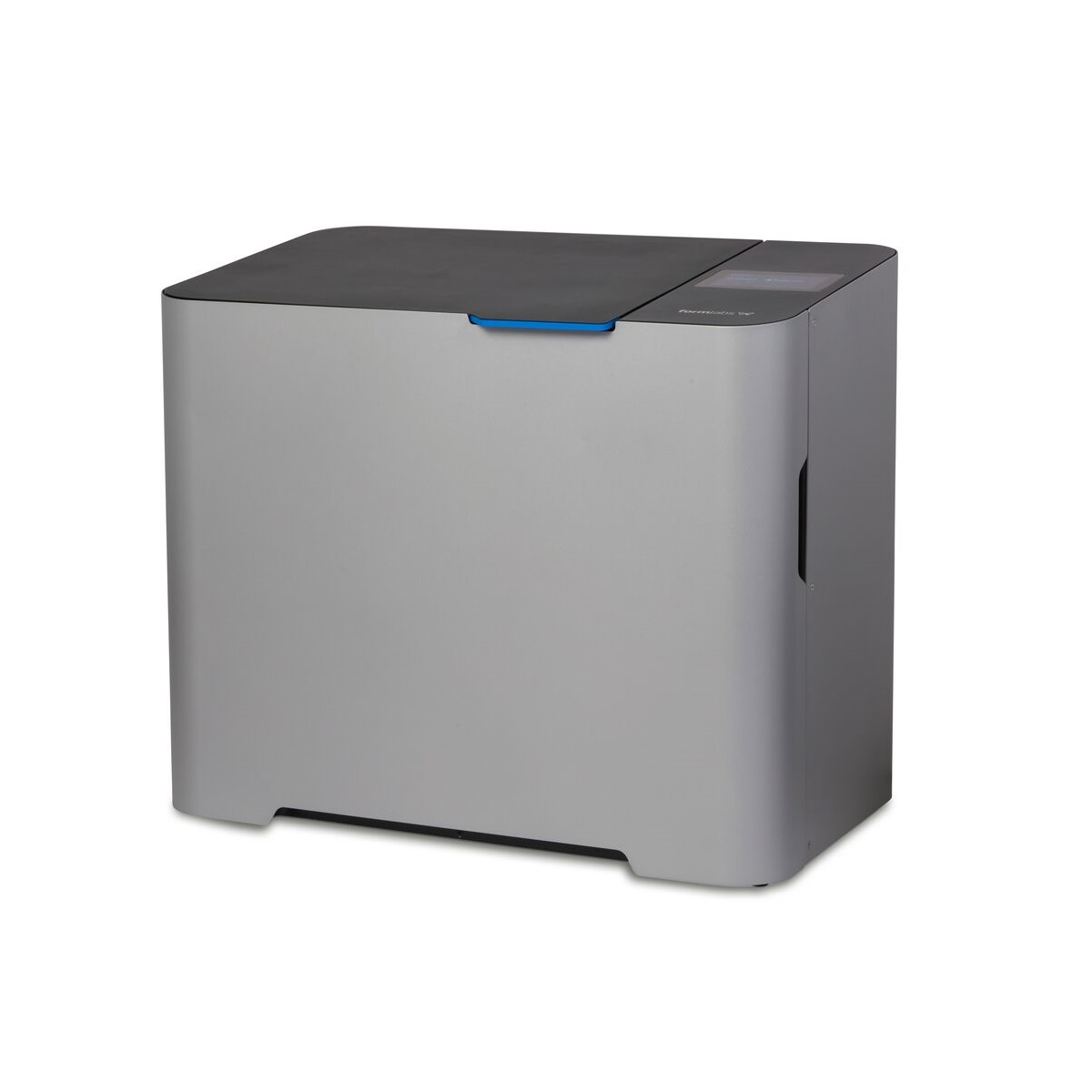 Curing: large parts are removed from build platform and completely placed in the Form Cure L.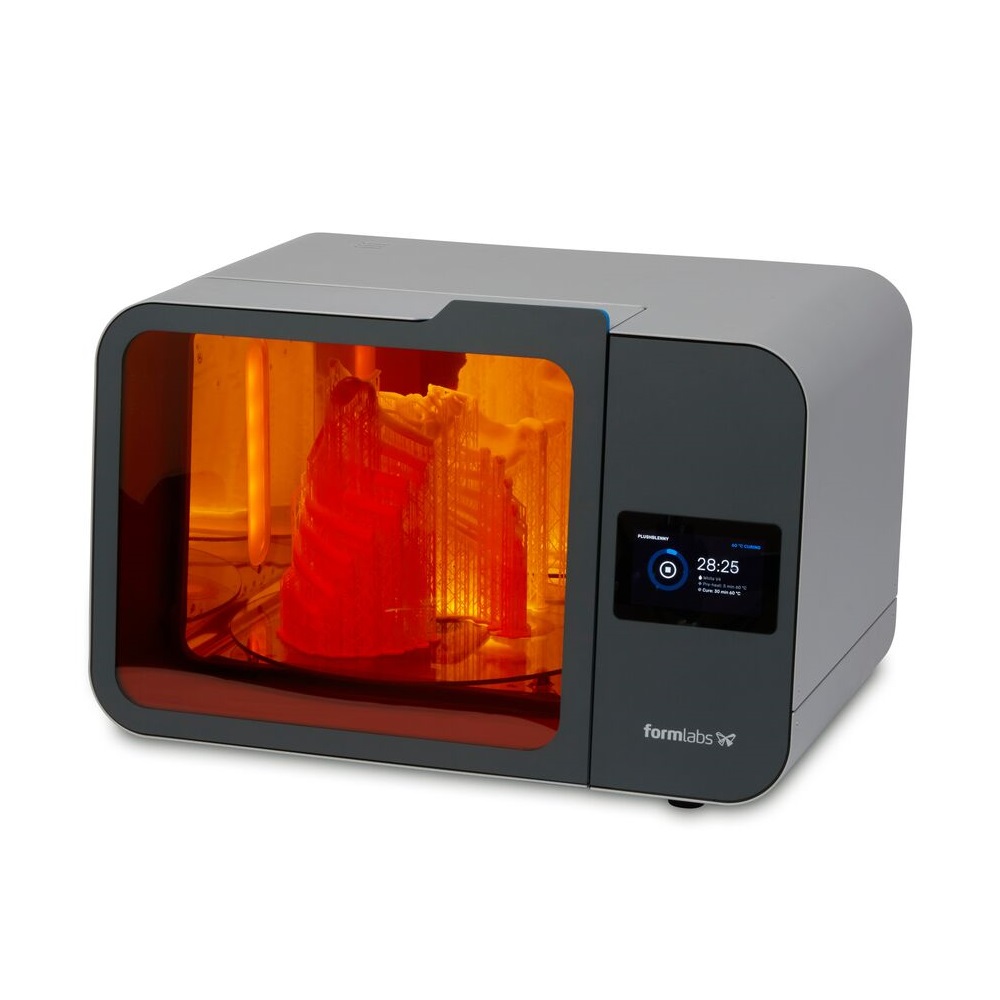 Finished part: after final polymerization, the supports are removed. The product is ready.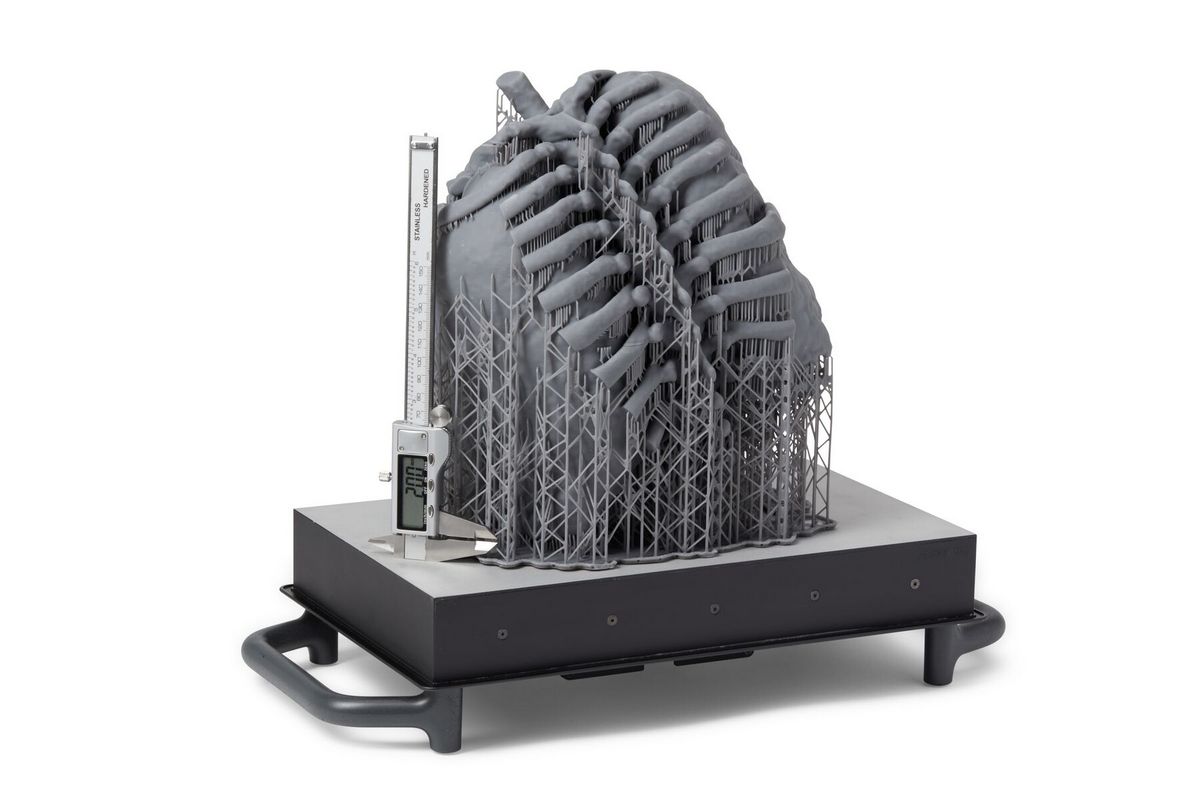 Buy equipment for 3D printing SLA in Ukraine
3DDevice is the official representative of Formlabs in Ukraine. In our showroom in Kyiv you can see the equipment. Here you will get a comprehensive consultation on 3D printing on Formlabs 3D printers. We will help you decide on a 3D printer model and materials that will help you solve your problems in the best way. In addition, we provide free training to our customers who purchase Formlabs 3D printers. Our certified specialists provide face-to-face and online training to work with 3D equipment. We provide warranty and post-warranty service.
To purchase equipment and more information, please contact us.